Liberty Stables is a family owned 70 acre horse farm located adjacent to the Liberty Water Shed with miles of beautiful trails available year round. Boarders have unlimited use of the lighted outdoor arena, indoor round pen, lockers, and restrooms. We can also work with your horse and you to improve your riding skills and enjoyment.
Boarding horses at Liberty Stables is affordable and fun. Our present boarders have been with us for many years and it is not uncommon to find them out on the trails together. Bring your friend and we can arrange for trailer parking and even a loner horse if necessary.
Guided trail rides are available on weekends with a reservation in advance. We can accommodate up to 5 riders at a time for a 1 or 2 hour guided trail outing that will be exciting and fun. Our trail horses are bomb proof and great for beginners and experienced riders. Our tack is well maintained, safe, and comfortable.
Lessons are available with an experienced instructor, again on weekends and in the evenings during the week. A reservation must be made in advance.
We cater to birthday parties, religious groups, school field trips, and scouting. Our lounge, picnics area, and restrooms make it easy for groups to enjoy the horses and farm.
Liberty Stables has it all! Come out and say hello, we promise you will have a great time.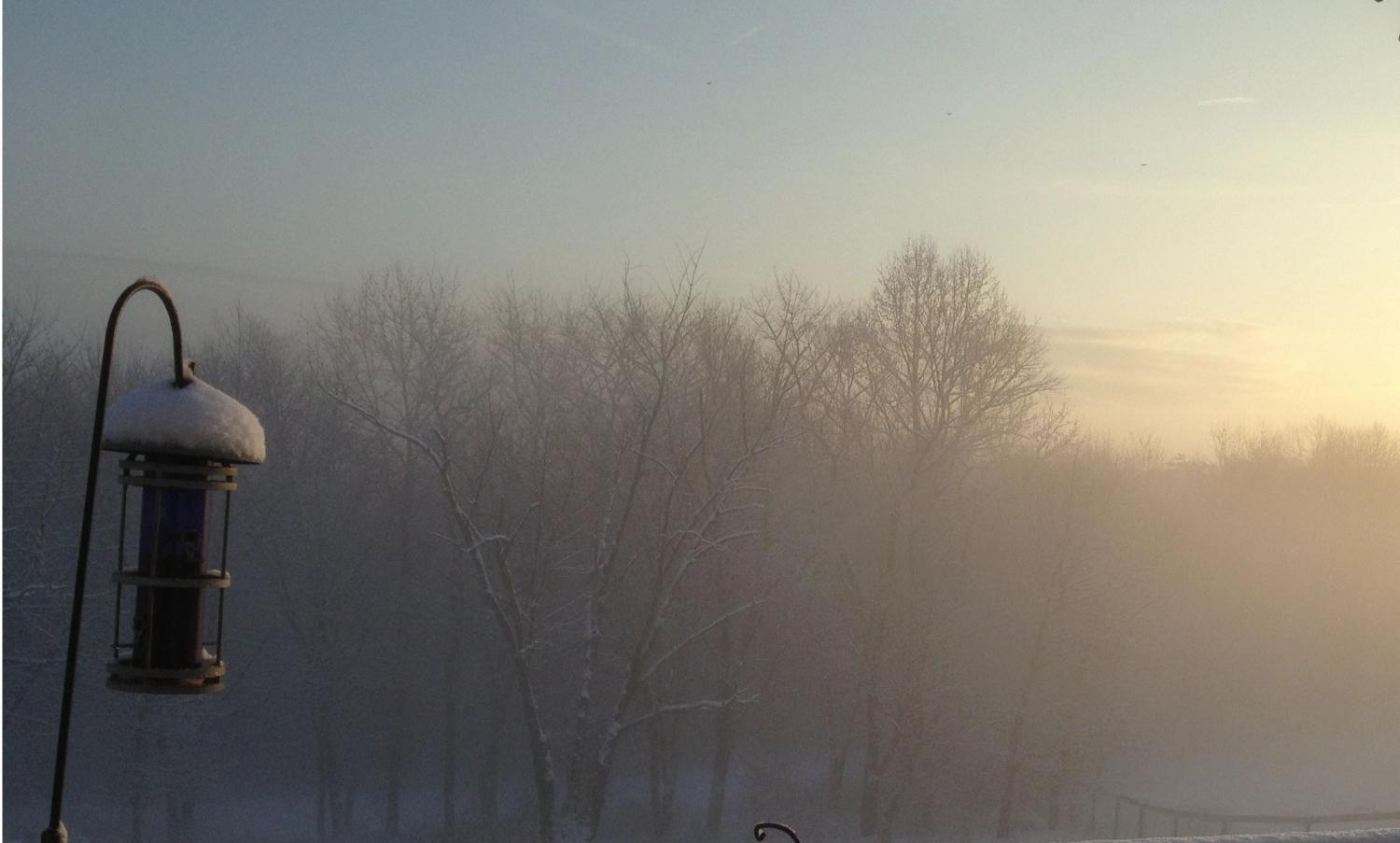 Looking out over the backyard.
Liberty Stables bill of fares:
Boarding:

Full Care $425.00 per month

10' x 12' indoor stall with heated water and fan

Farm feed included or we can feed your own feed - twice a day

Hay round bails in the field and 2 flakes in stall

Clean bedding changed daily

Field Care $325.00 per month

Outside 24 / 7

Grass, grass and more grass

Large run ins and automatic waterers

Hay round bails continuously

Fence feeding in stalls once a day
We can match the rider to the horse so that everyone has a great time. Call in advance and dress appropriately.
minimum of 2 riders, age 8 and older, under 250 pounds
Lesson: Call for information and rates.
Horse training: Call for information and rates.